If you have your own photos and would like to see them on my pages please e-mail them to me with the link below. Thanks
E-MAIL ME: Post Your Comments Or To Send Your Photos HERE.
Please remember to sign my guestbook, thanks.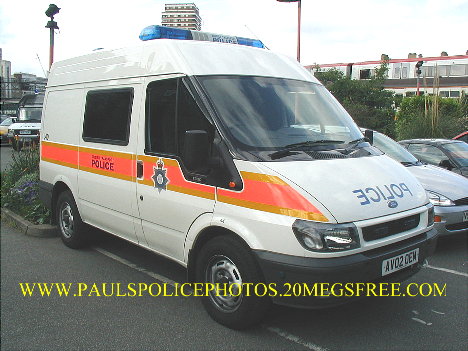 This is a new Ford Transit from the British Transport Police complete with caged rear section.
<A HREF="http://www.topsitelists.com/topsites.cgi?ID=469&user=angryize&area=bestsites"><IMG SRC="http://www.policeguide.com/pg_blue_shades_top.gif" border=0></A>
Due to bandwith restrictions please goto my UK POLICE CARS SITE HERE